Our sustainability commitments
Pick a pharmacy in Mali, a health centre in Zambia, or a hospital in Mozambique, and there is a good chance you will find pharmaceuticals, consumables, or hospital equipment from Missionpharma. Every year more than 100 million patients all over the world receive medicines from Missionpharma.
Our position as a leading supplier of healthcare products allows us to make an impact on many people's lives, whether they are patients, partners, customers, or employees. Making a difference for people is the core goal of our company. It's why we do what we do.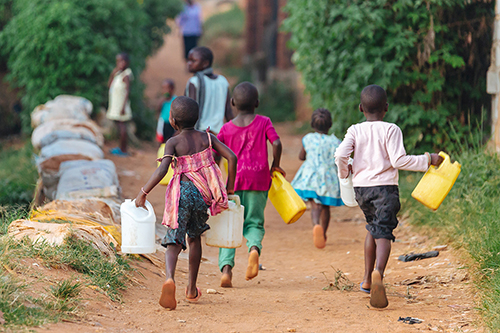 We want to deliver social, environmental, and economic value to the people and societies we engage with. We call this approach our sustainability commitment. And it's not something we apply on top of our business model. It's the prime mover for our entire operation.  
UN Global Compact and Sustainable Development Goals
Missionpharma has been a participant of the UN Global Compact since 2018. We have incorporated our sustainability commitments on corporate level in accordance with the principles of the UN Global Compact and the Sustainable Development Goals (SDGs).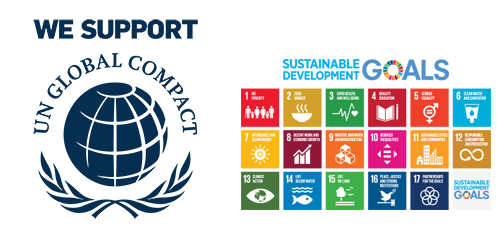 The backbone of our sustainability work is shaped by the Ten Principles of the UN Global Compact within human rights, labour, environment and anti-corruption and closely interlinked with the SDGs. Looking across the SDGs and underlying targets, Missionpharma touches, directly or indirectly, many of the goals.

We have chosen to target our efforts towards specifically SDG 3, 8 and 13 and the relevant sub-targets. Goal 3, Good health and well-being, is by far the goal, where Missionpharma has the ability to significantly contribute to large-scale positive transformations, as this target directly relates to our focused efforts to improve access to safe healthcare globally. In addition to Goal 3, we contribute particularly to Goal 8, Decent work and economic growth and Goal 13, Climate action.
Read more about how we incorporate the principles of the UN Global Compact into our activities in our latest sustainability report.
We improve global health
We believe that access to safe and affordable healthcare is a fundamental human right. We want to make essential medicines and medical devices widely available at affordable prices and a consistently high quality.
Through partnership with local and global stakeholders, we deliver solutions with a long-term impact and improve quality of life for millions of people worldwide. We are powered by passion to support the human right to universal healthcare.
IMPACTING SOCIETY
Our most important positive impact on society lies in our contribution to facilitate access to safe and affordable healthcare. In many countries medical supplies from Missionpharma constitute the backbone of local healthcare solutions. Therefore, we work towards continuously refining our fundamental purpose: To ensure timely delivery of quality-assured medicine and medical devices to those who need it. 
CASE: WE EMPOWER WOMEN
Depot medroxyprogesterone acetate (DMPA) is a contraceptive hormone which is injected every three months and provides 99% protection against pregnancy.
As the biggest supplier of generic DMPA to donor-funded programmes worldwide, Missionpharma actively contributes to providing women all over the world increased control of their reproductive health. We  continue our work to secure a steady and reliable supply of the WHO-prequalified DMPA to as many women as possible.
EMPOWERING WOMEN
Working as a midwife, DMPA contraceptive injection continues to be a practical and safe solution in the rural and remote areas that I serve. Distances are far and availability of health clinics are few. I have used DMPA in my clinic for over 10 years, and this contraceptive continues to show a consistent record of accomplishment in both quality and compliance.
Siti Amiyah, Midwife, Indonesia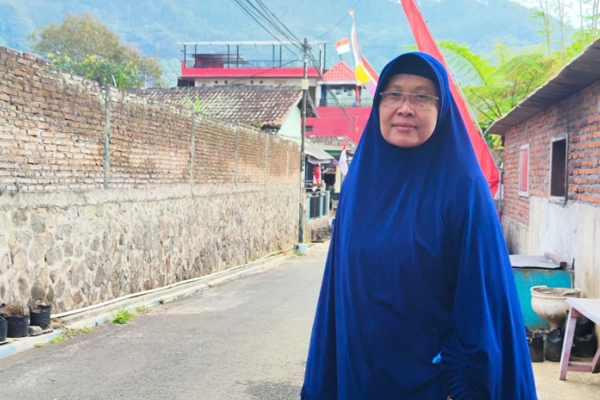 SDG GOAL 3: GOOD HEALTH AND WELL-BEING
Missionpharma is committed to contributing to the Sustainable Development Goals (SDGs) as they inspire our strategies and targets and constitute important elements towards stregthening our corporate sustainability.

Goal 3, Good health and well-being, is by far the goal, where Missionpharma has the ability to significantly contribute to large-scale positive transformations, as this target directly relates to our focused efforts to improve access to safe healthcare globally. And our activities reach further than making generics available; we organize dedicated initiatives to improve maternal and child health, we supply product to combat HIV, TB and malaria epidemics, we provide products to prevent and treat non-communicable diseases (NCDs), we offer solutions to address family planning issues and we improve access to universal health coverage through providing access to quality medicine and vaccines.
PROGRESS
We provide treatments to more than 100 million patients worldwide every year.
AMBITION
We want to contribute to facilitating access to safe and affordable healthcare globally.
We empower people
We strive to inspire people to share our commitment for better health. Creating a great place to work is a key factor in achieving this. Our priority is to provide a safe and healthy environment for our employees and to foster an inclusive culture where people can grow and develop.
We encourage ongoing skill development for everyone who works for us and run extensive training programmes in our locations around the globe. We believe safe and fair working conditions are a human right.
GREAT PLACE TO WORK
We focus on attracting, retaining, and developing capable employees. We do our best to ensure that our global organisation is appropriately organised and consistently complies with local health, safety, and labour laws. By offering employees professional and personal training programmes, we make sure they acquire the right set of skills. We believe in people's ability to act responsibly when provided with the right guidance.
DIVERSITY IS AN ASSET
We promote social diversity and fight discrimination. We strive to provide a fulfilling and inclusive environment for every employee. We see the benefits of having many different nationalities represented in our offices, and we always seek a fair balance between men and women among our staff.
PROGRESS
We have repeatedly won the award for being one of the best workplaces in Denmark by the Great Place to Work® Institute.
AMBITION
We want to create purposeful work for all our employees and to continuously offer opportunities for personal and professional development.
We reduce our environmental footprint
We want to reduce our environmental footprint every year. We strive to integrate environmental responsibility into all our activities and to reduce emissions throughout the entire supply chain.
We optimise shipments and logistical routing with the clear purpose of reducing our carbon footprint. Shipping healthcare products directly from facilities in China and India to our customers in Africa, Asia and South America – and avoiding passage through Europe – helps reduce emissions and reinforce our commitment to environmental responsibility.
ENVIRONMENTAL AWARENESS
We work hard to reduce our environmental impact. We pay special attention to the consumption of electricity and fuel in all of our locations worldwide, we minimize waste, and we optimise benefits from intercompany synergies. We share and encourage best practices among our affiliates and towards our partners. To limit the negative environmental impacts of pharmaceutical manufacturing and ensure constant improvements, we keep manufacturers' social and environmental responsibility top of mind at all times. 
OPTIMISED TRANSPORTATION
Transportation of goods constitute by far the biggest environmental impact within our part of the supply chain. That's why we always plan for the most environmentally-effective mode of transportation, given the circumstances. As a project-oriented company, we are often subject to a range of external factors on which we have limited influence. We always seek to influence our customers' and suppliers' transportation preferences towards the method with the lowest possible environmental impact.
ISO 14001 CERTIFIED
It is our responsibility as a healthcare company to protect the environment. We are committed to continuously improving our environmental performance and to integrating environmental focus in our management systems.
Supplementing our ISO 9001 and ISO 13485 certifications, Missionpharma is certified according to the international environmental management standard, ISO 14001 in both Denmark and India. The certification is fully aligned with our commitment to SDG 13, Climate action, through defined environmental obligations and established key performance indicators to systematically monitor and improve our environmental performance.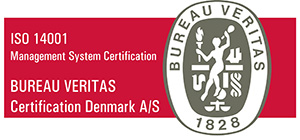 PROGRESS
ISO 14001 certified underlining our commitment towards continuously improving our environmental performance and to integrating environmental focus in our management systems.
AMBITION
To ensure constant improvements in sustainability throughout the supply chain, we will intensify our environmental requirements for our manufacturers, suppliers and partners.
We stand for integrity
We aim for the highest ethical standards in our business practices. We stand for integrity, respect, and transparency in all aspects of our activities. All business relations must pass through our comprehensive vetting procedures to ensure compliance with Missionpharma standards of integrity.
Our Code of Conduct, together with our Anti-bribery and Anti-corruption Policy and our Whistleblowing procedure, define an elaborate set of guidelines that everyone in our organisation must learn and commit to. We run extensive inspections of all suppliers to influence production methods, and to align with our own as well as international standards.
RESPONSIBLE BUSINESS CONDUCT
We believe that corruption and other unethical practices are incompatible with our vision and undermine the support and confidence of our business environment. That's why we implement policies to counteract corruption in all possible forms. Our compliance policies guide employees and partners to make responsible business decisions and act ethically and according to the highest standards of integrity.
PROMOTING TRANSPARENCY
We believe that conducting business with honesty and transparency boosts competitiveness. We conduct conduct our business ethically and in compliance with the U.S. Foreign Corrupt Practices Act, UK Bribery Act and other similar anti-bribery regulations, all while remaining competitive. We have clear policies stating that gifts and hospitality can never be accepted or given to obtain an undue advantage.
PROGRESS
We continuosly refine procedures and depth of due diligence screening of suppliers and other third parties.
AMBITION
We want to advance our commitment to integrity by continuing the rollout of training programmes to relevant employees, suppliers, customers and partners.