Products
Our range of products comprises all essential medicines and medical supplies, including a full range of hospital equipment and matching services. Our expertise also covers development, assembly and packing of health kits on demand.
We deliver practical solutions with long-term impacts. Our record of partnering with national governments and international organisations is built on a business model that emphasises efficiency, economy and effectiveness in everything we do. We place great importance on helping our customers get the most from their investment, and on providing solutions that are sustainable far into the future.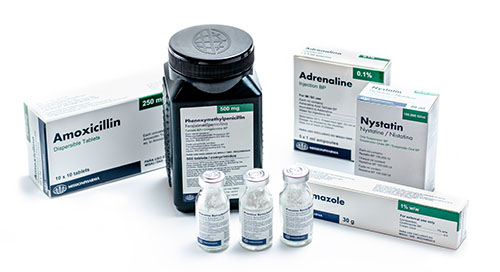 Medical supplies made easy
Making sure that our products reach hospitals, clinics, health posts and pharmacies safely is a complex task made easy by Missionpharma. We have the expertise to handle projects involving just a few products, as well as to manage all aspects of complex, large-volume projects.
Generic pharmaceuticals
We offer a complete range of generic pharmaceuticals in all dosage forms as per the WHO Model Lists of Essential Medicines.
Missionpharma is one of the world's leading suppliers of generic pharmaceuticals. Since 1975, it has been our primary task to ensure that we are able to deliver a wide range of safe and cost-effective products, which will contribute to improve the health standards for millions of people all over the world.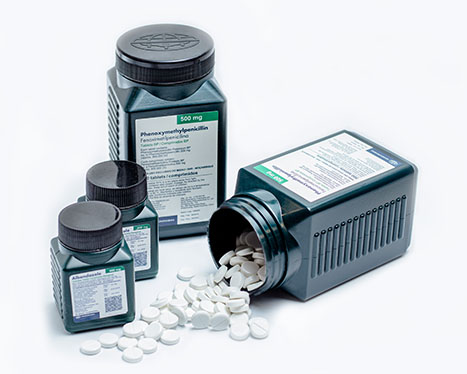 Our product range includes all essential drugs in all dosage forms. We continuously maintain a comprehensive knowledge about new products and applications, and we focus on making the latest products within our field available to our customers.
Please contact us for further information about our products.
We work exclusively with pre-qualified manufacturers and all our products comply with an official monograph in the most recent edition of the British Pharmacopoeia (BP), the US Pharmacopoeia (USP) or the International Pharmacopoeia (Ph. Int.).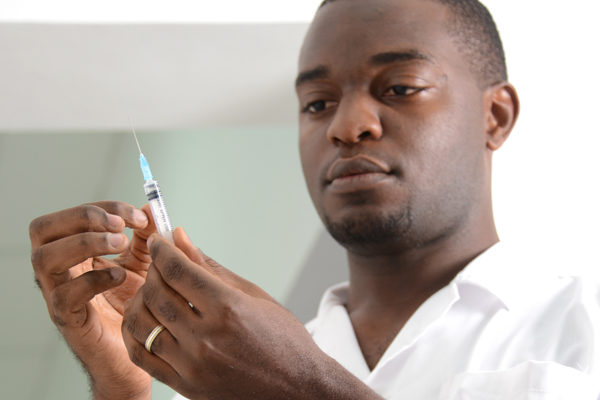 Medical consumables
In order to ensure effective prevention, diagnosis and treatment of diseases, uninterrupted access to medical devices and supplies is essential.
Missionpharma supplies a large range of cost-effective medical consumables and supplies, ranging from syringes and needles to gloves, cotton wool and surgical instruments.
We have an extensive experience in sourcing and procuring nearly any type of medical consumable. We work exclusively with pre-qualified manufacturers and all our products are manufactured according to ISO/EN standards.
The safety and performance of the medical devices we supply is of utmost importance to us. Therefore, Missionpharma is ISO 13485 certified by Bureau Veritas. ISO 13485 is an internationally agreed medical device standard that sets out specific requirements to quality management systems in the medical
device industry.
Please contact us for further information about our products.
PRODUCT RANGE
Our range of medical consumables and devices includes the following product categories:
Medical consumables, such as gloves, syringes, bandages, cotton wool, sutures, catheters, tubes, infusion sets, IV cannulas etc.
Laboratory supplies, including pipettes, blood collecting tubes and microscope supplies
Surgical instruments, such as scalpels, forceps, lancets, scissors, instrument boxes etc.
A large range of diagnostic tests and devices
Mosquito nets and insecticides
X-ray film and supplies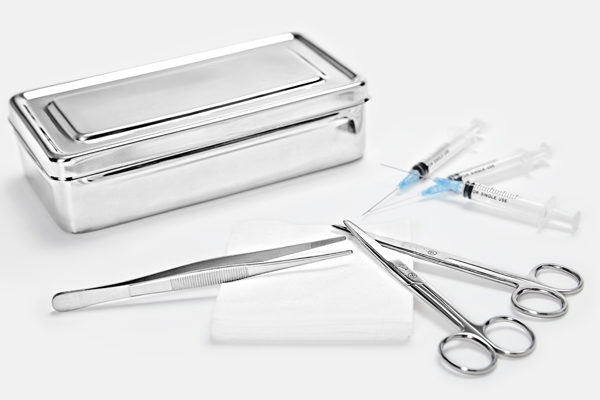 Hospital equipment
Missionpharma is a full-service provider of a complete range of hospital equipment and complementary services – ranging from technical support, on-site installation and training of staff to maintenance contracting and after-sales services.
Our product line ranges from hospital furniture and laboratory equipment to surgical and diagnostic devices.
We continuously aim to optimise the price–quality ratio by always offering our customers the right product at the right price without compromising on patient safety and product quality. Our experience and proficiency – matched with a profound understanding of local challenges, requirements and conditions – underpin our ability to do this.
Our business approach is based on understanding the environment in which the equipment is intended to be used. We specialise in adjusting our services to specific local requirements and customer challenges to ensure that our solutions make a sustainable impact.
– Mads Bach Ljunggren, Chief Commercial Officer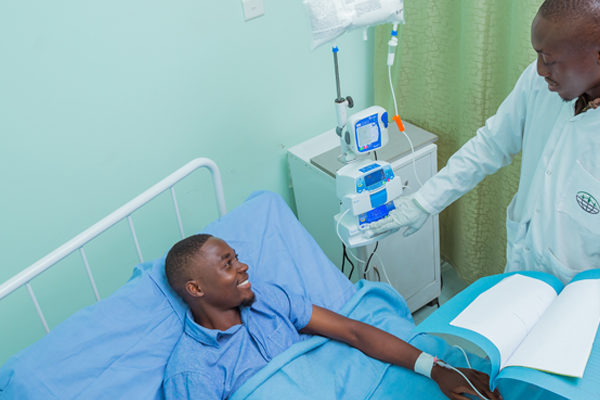 Sourcing experts
We focus on supplying products that provide optimal strength and durability, while at the same time catering for patient safety. Through our emphasis on sourcing and on product specification, we ensure that products always match the individual hospital environment in which they will be used.
We have our own sourcing offices in Denmark, India and China, offering a team of experts in the field of hospital equipment. We have a proven ability to handle product sourcing with multiple suppliers and to perform important quality assurance and quality control tasks. Our sourcing skills are matched by a logistics expertise that helps us excel at ensuring reliable delivery of the equipment to the end destination, even to the most remote clinics or health posts
Our service portfolio includes, among others:
On-site technical support
Installation of all types of equipment
Maintenance and service agreements
Repair and spare part supply
Training of medical staff
We also provide showroom and local stock of hospital equipment in selected markets.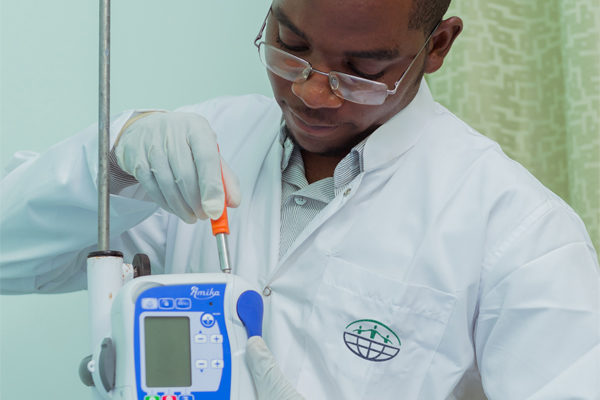 Service and maintenance
Missionpharma offers a unique and diverse portfolio of competences within hospital equipment. To ensure optimal utilisation and durability of the equipment, we provide wide a range of complementary services.
We have access to a team of accredited local technicians and biomedical engineers, who provide technical support and a large range of after-sales services. These services include technical support, installation, maintenance, repair, spare parts, and training of medical staff on-site or at the manufacturer's site.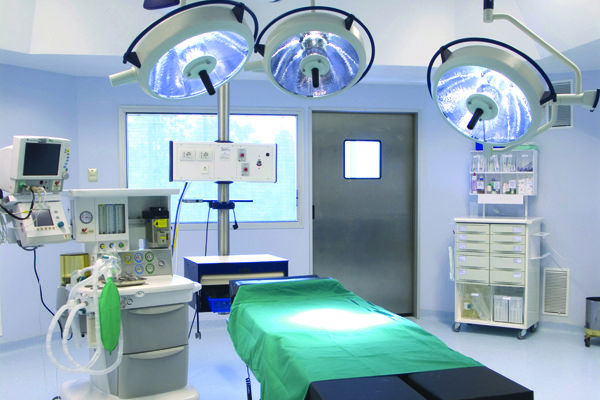 CASE: Hospital Equipment to Malawi
Missionpharma has played a central role in improving health facilities along the M1 highway in Malawi by supplying trauma centres and clinics with a large range of orthopaedic, medical-rehabilitation and general hospital equipment.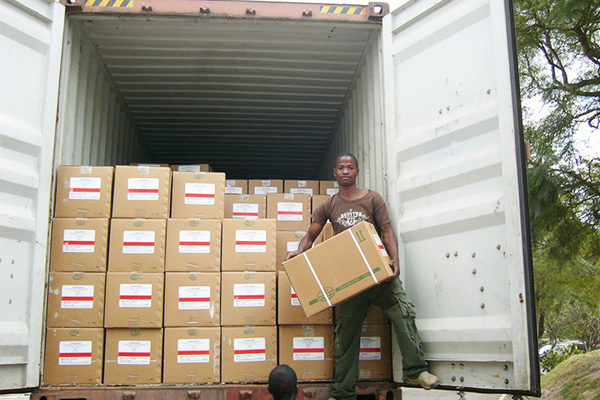 Medical kits
Medical kits have proven to be a safe, reliable and cost-effective way of managing pharmaceutical supplies. Medical kits are known to create long-term positive effects and to provide efficiency in the distribution and practical use of supplies. 
Missionpharma is the world's largest supplier of medical kits to emerging countries. Kit production has been one of Missionpharma's core competences for more than three decades.
We develop, source, pack and distribute all types of kits in strict accordance with customer requirements. We have a variety of standard kits in our range, as well as the ability to develop all types of customised kits. We encourage dialogue with customers about the development of specific kits, and offer our technical expertise and advice throughout the process.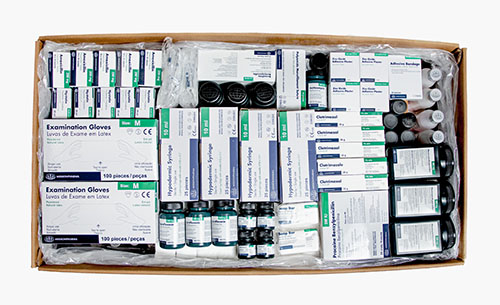 Purpose kits
Purpose kits are designed for a specific medical need and contain everything needed to perform a particular medical procedure. They are often customised to respond to individual customer requirements.
Purpose kits ensure availability of all products at the same time, they support standardisation of procedures and reduce waiting times by increasing the number of procedures that can be completed per day. In addition, they simplify procurement and provide increased efficiency in supply management and distribution.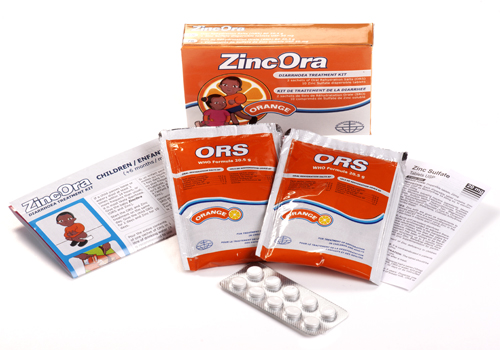 Missionpharma supplies a large range of purpose kits, such as delivery kits, caesarean kits, diarrhoea treatment kits, medroxyprogesterone kits or male circumcision kits. We excel in meeting specific tender and project requirements, down to details such as composition, product specifications, packaging, label language, marking, user instructions and training.
Facts about our kits
We are the world's largest supplier of medical kits to the public market in Africa
We operate 15,500 m² of GDP-certified warehouses in India and Denmark
We have packed and distributed over 1.8 million medical kits over the past five years
We manufacture more than 380,000 large medical kits every year
 We have the capacity to manufacture up to 5,000 kits per day
We deliver medical kits to more than 30 countries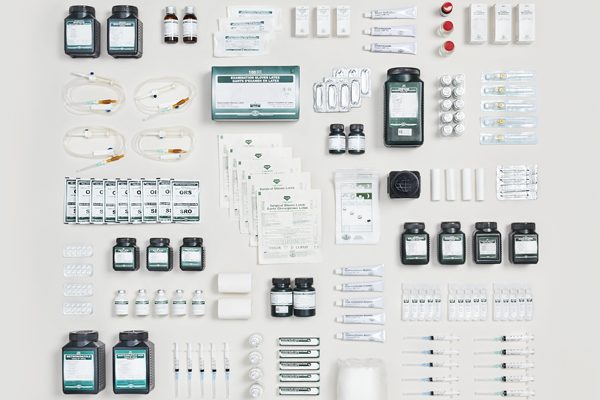 Read more about our kit packing facilities in India
Please contact us for further information about our medical kits.
Maternal and Child Health
Global maternal and child mortality is unacceptably high. Every year over 300,000 women die during and following pregnancy and infant mortality amount to 4 million – every year!
MATERNAL AND CHILD HEALTH FACTS
Every day, approximately 800 women die from preventable causes related to pregnancy and childbirth.
99% of all maternal deaths occur in developing countries

16,000 children under five years die every day.

45% of under-five deaths occur in the first month of life.

A child whose mother dies during childbirth is 3-10 times more likely to die before his or her second birthday.
Expanding access to safe and affordable maternal health medicines is a critical component in efforts to reduce some of the major causes of deaths associated with maternal and infant mortality.
It is estimated that 90% of maternal and newborn deaths could have been prevented with access to good quality care.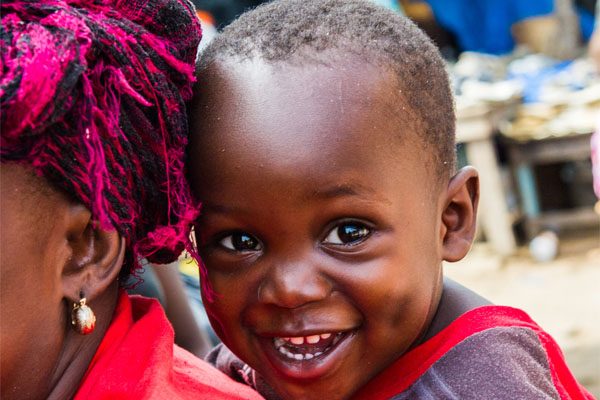 Maternal and Child Health – engagement through solutions
Missionpharma ensures availability of a broad portfolio of pharmaceuticals, commodities and solutions specifically targeted to improve the life and survival of women and children.
We have a vast range of products and medical kits, which specifically serve Maternal and Child Health programmes and provide fast and highly effective impact for the global efforts to reach the Sustainable Development Goals (SDGs). 
The Safe Delivery App
We are also inspired by initiatives outside our own company. The Safe Delivery App is a free, non-commercial app developed by Maternity Foundation, the University of Copenhagen and the University of Southern Denmark. Maternity Foundation is a Danish development organization that aims to reduce maternal and newborn mortality in developing countries. 
This app specifically addresses some of the major challenges we experience in our markets through our supply of medical kits and pharmaceutical products.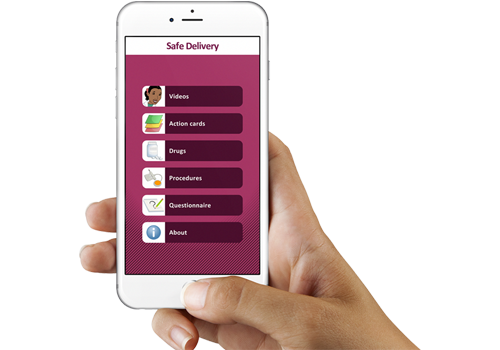 The Safe Delivery App aims to improve the quality of maternal and neonatal care in low and middle income countries. Through simple animated clinical instruction films and easy access to essential drug lists and practical procedures, the app teaches and instructs skilled birth attendants on how to manage Basic Emergency Obstetric and Neonatal Care (BEmONC).

The app is developed and thoroughly validated by Maternity Foundation and leading experts from the Universities of Copenhagen and Southern Denmark. The content of the app is based on global clinical guidelines and has been validated with an international group of global health experts.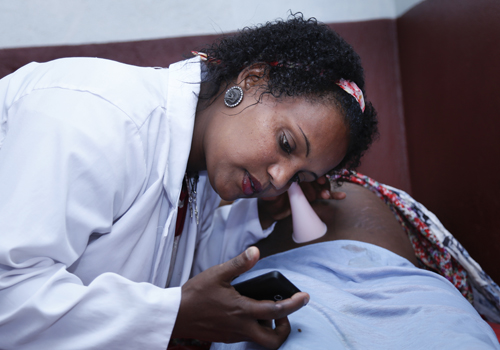 The app is free for download via Maternity Foundations' website here.
Cases
Over the years, Missionpharma has organised and implemented a vast number of projects in close cooperation with our customers. Common to them all is that we always focus intensively on ensuring that customers achieve the most of their investments and that quality and affordability is ensured throughout the entire supply chain.
Read more about our work and how we have solved specific local challenges and contributed to making an impact.
Africa is on the rise and so is Zambia. Since 1997, Missionpharma has been Zambia's preferred supplier of Health Centre Kits developed in close collaboration with the Ministry of Health. The kits have ensured that millions of people have access to necessary medicine.
The successful development of the Caesarean Kit is an example of the fruitful collaboration between ambitious healthcare professionals in Togo and Missionpharma's experienced staff.
Every year, thousands of accidents happen along the M1 highway, which stretches more than 1,000 km across the country of Malawi. Safety is a serious challenge and a great concern for the government. Immediate access to professional medical treatment is crucial, and Missionpharma is proud to have contributed to just that in Malawi.