Quality
We believe in delivering high quality in everything we do. Therefore, quality to us does not only embrace the quality of the individual product we deliver. We take pride in delivering quality in every aspect of our interaction with partners and customers and we always pay meticulous attention to the full experience of collaborating with us.
OUR QUALITY POLICY
Patient safety is of great concern to Missionpharma. Therefore, we ensure that our products comply with predefined quality standards and the individual requirements of our customers. This is achieved through a focused effort on quality, safety, and reliability of products and services and adherence to current legislation and relevant guidelines – assisted by an integrated Quality Management System and personal commitment on its continuous improvement.

We are vigilant in maintaining our record for delivering quality – held now for over 45 years – and are able to meet the specific quality requirements of individual customers, as well as the demanding quality standards of the international donor community.
Focus on patient safety permeates everything we do. Our Quality Management System is continuously refined to drive improvements in safety and quality. We believe in delivering high quality in every activity we engage in and in every element of our supply chain.
Helene Agerholm, Global Quality Director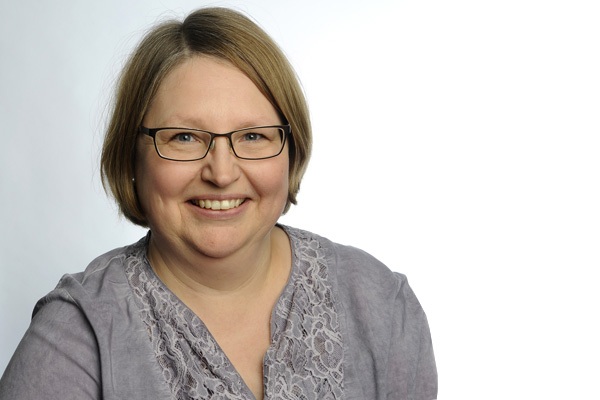 Certifications
Missionpharma A/S is ISO 9001, ISO 13485 and ISO 14001 certified by Bureau Veritas and we are audited for compliance on an annual basis. In addition, we have a Good Distribution Practice (GDP) license from the Danish Medicines Agency.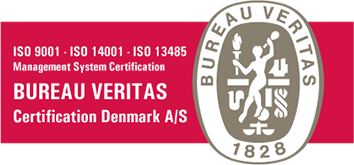 Download ISO 13485 certificate
Download ISO 14001 certificate
Our Indian subsidiary, Missionpharma Logistics India, is WHO-GDP certified by Bureau Veritas and we hold Indian FDA licenses for storage, packing and export of pharmaceutical products.
ISO 14001 certified
It is our responsibility as a healthcare company to protect the environment. We are committed to continuously improving our environmental performance and to integrating environmental focus in our management systems.
Supplementing our ISO 9001 and ISO 13485 certifications, Missionpharma is certified according to the international environmental management standard, ISO 14001. The certification is fully aligned with our commitment to SDG 13, Climate action, through defined environmental obligations and established key performance indicators to systematically monitor and improve our environmental performance.
OUR ENVIRONMENTAL POLICY
Missionpharma is committed to fulfilling all applicable compliance obligations, minimising our environmental impact, and continuously improving our environmental performance. We strive to minimise our environmental impact from a product life cycle perspective, considering the impact of our manufacturers, our carriers and freight forwarders, and our own premises and customers, balanced with our other business goals. We will establish, maintain and develop key performance indicators for significant environmental aspects to systematically monitor and improve our overall environmental impact.
Quality Management System (QMS)
Our Quality Management System complies with WHO Model Quality Assurance System for Procurement Agencies (MQAS). It encompasses all activities that can influence the quality of our products and services.
Embracing international standards, Missionpharma complies with international requirements and standards for pharmaceutical wholesale and distribution.
We work exclusively with pre-qualified manufacturers and all our products comply with an official monograph in the most recent edition of the British Pharmacopoeia (BP), the US Pharmacopoeia (USP), the International Pharmacopoeia (Ph. Int.) or ISO/EN, where applicable.

Regulatory Affairs
Attaining product registration in our export markets is a key priority for us, and our products are widely registered in over 30 countries worldwide. We are constantly reviewing and expanding our standards and capacity to stay ahead of regulatory developments and we continually focus on maintaining existing registrations and adding new registrations to the list.
WE ARE PROUD TO SAY THAT…
We are ISO 9001:2015, ISO 13485:2016 and ISO 14001:2015 certified by Bureau Veritas and audited for compliance on an annual basis
We have Good Distribution Practice (GDP) license from the Danish Medicines Agency
Our Indian warehouse is WHO-GDP certified by Bureau Veritas and we have Indian FDA licenses for storage, packing and export of pharmaceutical products
We comply with WHO Model Quality Assurance System for Procurement Agencies (MQAS).
We have obtained international certifications and approvals and collaborate with several UN agencies and international organisations and donors
We are regularly inspected by Ministries of Health from client countries.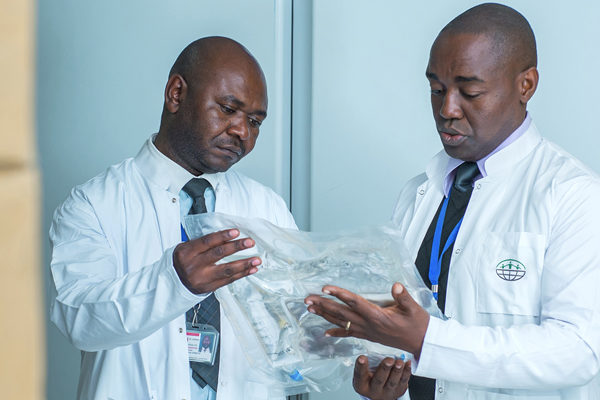 A sharp eye for quality
We work only with pre-qualified manufacturers, whose performance is continually monitored and evaluated, and who are subject to regular Good Manufacturing Practice (GMP) audits. We maintain a permanent global team of highly trained auditors, who perform over 60 GMP inspections every year. We continually refine our QA/QC programmes to ensure consistency in every batch we deliver. Advanced IT systems support our quality, tracking and safety activities throughout the supply chain.
DEVELOPING MANUFACTURERS
By having our own organisations physically based in India and China, we secure close contact with  manufacturers and ensure the ability to provide a fast and action-oriented approach to any challenges. Missionpharma's subsidiaries play a vital role in supporting the development of our Indian and Chinese manufacturers.
Our activities include sourcing, inspection of manufacturers, GMP audits, on-site product QC, regulatory affairs, pre-shipment inspections and a range of procurement, logistics and support activities. These activities enable us to optimise our quality standards continually.
Procurement
Missionpharma has an extensive experience in procurement of safe and affordable healthcare products. Every year, we conduct procurement of thousands of products from manufacturers based in Europe and Asia.
We have a global procurement organisation with sourcing and procurement experts based in Denmark, India and China. Our procurement team play a vital role in supporting the development of and cooperation with our European and Asian manufacturers, which enable us to optimise our quality standards continuously.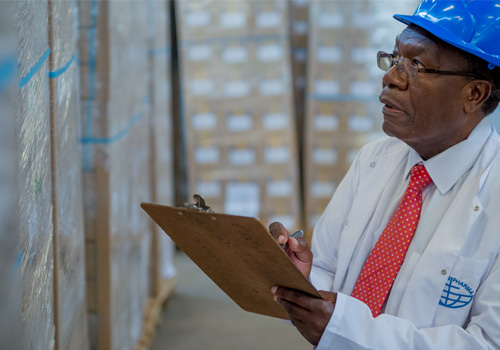 Through long-lasting and trusted relationship with manufacturers, we exchange knowledge and experience – for mutual benefit. We pay meticulous attention to always supplying the right product at the right price, why we conduct continuous monitoring of manufacturer performance as an integrated part of our procurement activities.
We constantly focus on developing manufacturers in close collaboration with our Quality department. Customer requirements and expectations as well as the regulatory levels in our markets are constantly increasing. Balancing these factors with our own stringent quality requirements, while still remaining competitive, is a challenging exercise and requires close partnerships with our manufacturers.
Attila Markus, Global Procurement Manager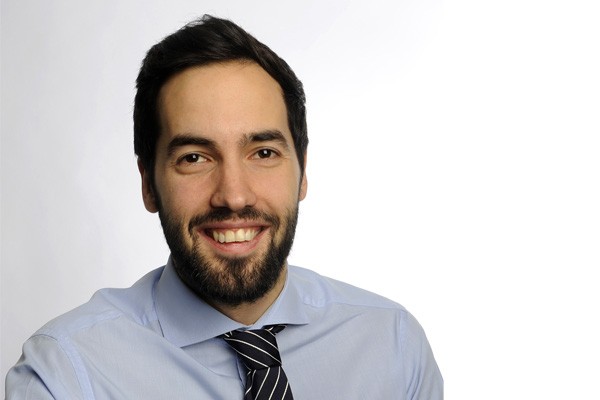 Sourcing
Missionpharma's roots in the international pharmaceutical industry have given us decades of experience in sourcing products globally at competitive prices and consistently guaranteed quality.
Our comprehensive sourcing skills allow us to provide exactly the right products at the lowest price to meet precise tender specifications. A proven ability to handle complex supply projects ensures reliable delivery to the end destination, even to the most remote clinics or health posts.
The competitive edge
Being a world leader within supply of a wide range of healthcare products, we have to remain competitive in order to maintain our position. The immense complexity of sourcing drives us to keep ourselves constantly up to date on each product. We know the cost drivers; we know the volatility of raw materials as well as the market trends. The purpose is twofold as it enables us to be competitive as well as control the risk of price fluctuations.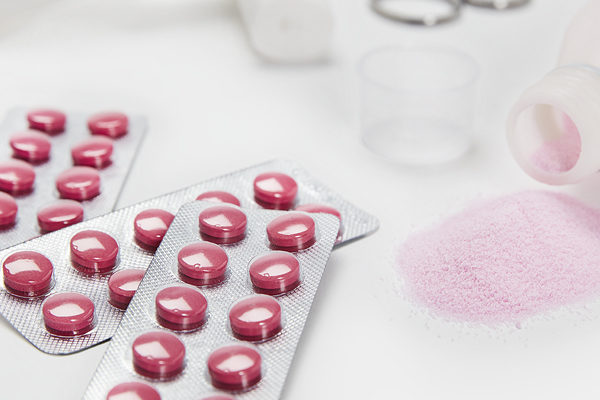 Sourcing expertise
We have a strong and well-established network of manufacturers throughout Asia and Europe, which enables us to offer our customers an extensive product range at the most competitive prices. We have our own sourcing offices in Denmark, India and China, offering a team of experts in the field of healthcare procurement.
Handling product sourcing with multiple manufacturers and performing sufficient QA/QC can be substantial tasks. Missionpharma specialises in managing the entire range of activities involved, and offers a single-point-of-contact approach throughout the entire project.
Supplier information
The following documents are an integrated part of Purchase Orders from the Missionpharma Group. Unless otherwise agreed in writing, these documents take precedence over any conditions of the supplier.

Standard Supplier Instructions
Please find below link to our Standard Supplier Instructions (SSI) that apply to all Purchase Orders from Missionpharma. The instructions provide relevant information related to document preparation and its handling as well as dispatch of goods from the suppliers' premises to Missionpharma's clients, to Missionpharma Logistics India or to Missionpharma Denmark.

General Conditions of Purchase
Our General Conditions of Purchase are an integrated part of the Purchase Order between Missionpharma Group and the supplier and shall, unless otherwise expressly agreed upon, take precedence over any conditions of the Supplier.
Changes, instructions, notifications, agreements, authorizations, approvals, acknowledgments, waivers etc. shall be agreed in writing.

Compliance policies
All our stakeholders must adhere to Missionpharma's Third Party Code of Conduct, our Anti-bribery and Anti-corruption Policy and our Whistleblowing Procedure.
Any collaboration with Missionpharma implies adherence to the below compliance policies. Missionpharma reserves the right to refuse or cease  collaboration with a partner, who acts in violation of the ethical rules described in the policy.
Anti-bribery and Anti-Corruption Policy
Logistics
Missionpharma is a global leader in the pharmaceutical industry within provision of complex logistics solutions.
Making sure our products reach hospitals, clinics, health posts and pharmacies safely is a complex task made easy by Missionpharma. We have the expertise to handle projects involving just a few products, as well as to manage all aspects of complex, large-volume projects.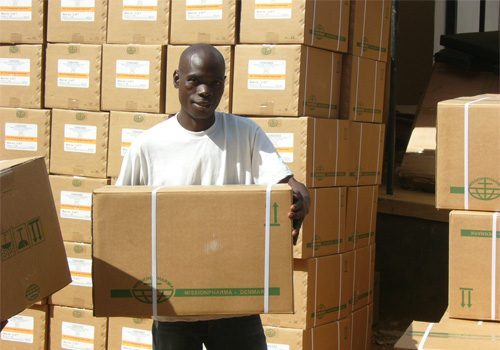 Intelligent logistics solutions
Our logistics services are characterised through an ability to:
View logistics solutions as an integrated part of our value propositions. 
Evaluate all projects on an individual basis to identify project-specific needs and requirements.
Provide tailor-made solutions to most optimally meet customer needs.
Maintain close co-operation with the customer throughout the entire logistics process.
Provide complete transparency from the initial planning stage through implementation and final delivery of the goods.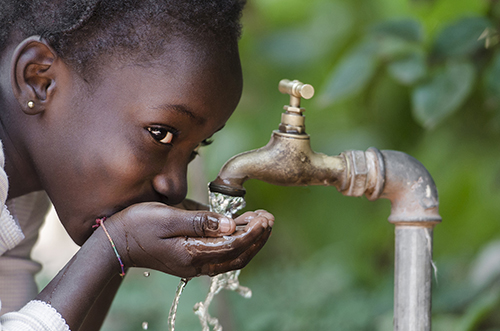 Global organisation
Our logistics services constitute an integrated part of the products we deliver. As a result, we have established a global logistics organisation with a team of specialists, who cooperate closely with the appointed international freight forwarders to develop the best possible solutions to match customer needs and ensure that shipments are always handled in a professional and cost-effective manner.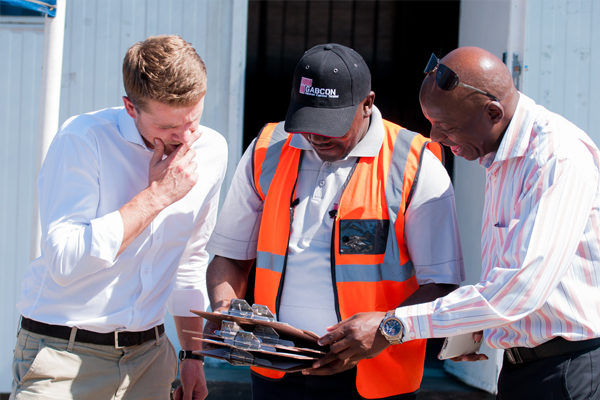 Missionpharma optimises freight management via partnerships with a limited number of international freight forwarders. This enable us to obtain increased cost-effectiveness due to volume aggregations, while at the same time tapping on their expertise and local network.
We value flexibility and transparency in our transport solutions and we offer distribution of our health products to any location in the world – from one of our warehouses or through direct shipments. We also offer consolidation services, where we consolidate products from several manufacturers into combined shipments.
Local partnerships

Our vast experience in supplying healthcare products to Africa enables us to meet customer requirements for complete supply chain management, including consolidation, warehousing and local distribution. We have a network of local agents working on behalf of Missionpharma in more than 30 countries, mainly based on the African cotinent, dedicated to support our local operations.
Our local presence and expertise are essential factors in ensuring efficient and qualified implementation of contracts, optimising communication and minimising challenges in the supply chain.
A trusted partner
Missionpharma is expert at delivering the right product to the right place at the right time. No matter how complex or logistically challenging a task is, our focus is always the same: We do what we say, and we say what we do.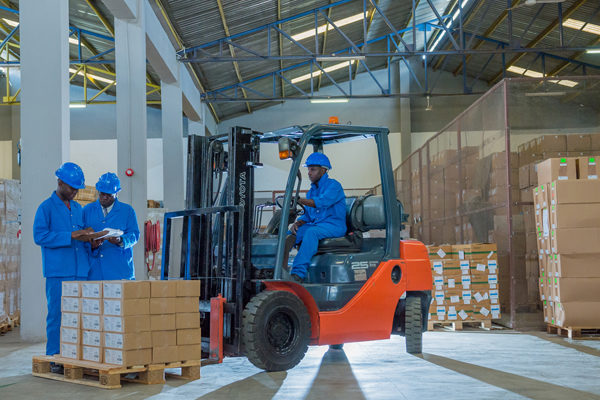 Warehousing
In order to offer our customers cost-efficient transportation of goods and faster delivery times, Missionpharma has established a logistics setup, which includes GDP-certified pharmaceutical warehousing and complete kit packing facilities in India and Denmark.
All facilities are a fully integrated part of the Missionpharma Group and are all subject to our comprehensive Quality Management System. This ensures a uniform quality in all our activities.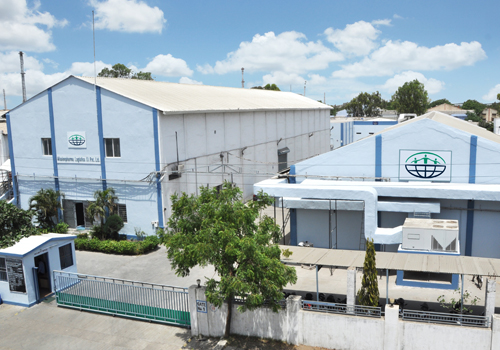 We hold a Good Distribution Practice (GDP) license, Indian FDA licenses for storage, packing and export of wholesale drugs and we are ISO-certified by Bureau Veritas.
Kit packing
Missionpharma is the world's largest supplier of medical kits. The majority of our medical kits are packed at our fully GDP-certified pharmaceutical warehouse facilities in India, Missionpharma Logistics.
Missionpharma Logistics India is a fully integrated company in the Missionpharma Group with complete packing and storage facilities as well as the know-how and expertise to handle any assignment in close co-operation with our Danish headquarters. This enable us to handle the requests of any pharmaceutical supply programme.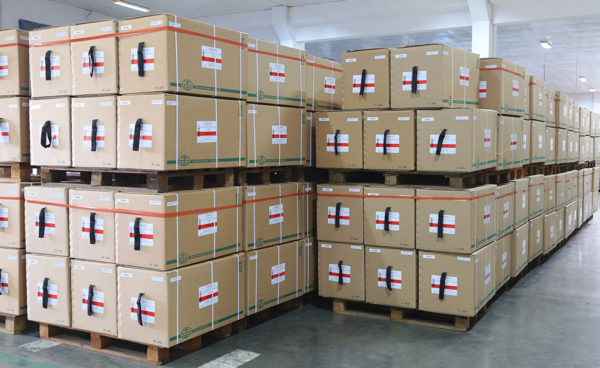 The heart of kit packing

Missionpharma Logistics India offers 9,500 m² state-of-the-art warehousing facilities, fully equipped to manufacture and distribute medical kits across borders.
Being the heart of our kit packing, Missionpharma Logistics is highly specialised to handle both customised and standard medical kits. No project is too complex and we have the capacity and experience to manage all kinds of kit projects: from small-scale kits to complex, large-volume projects.
Missionpharma logistics india
Missionpharma Logistics offers 9,500 m² state-of-the-art warehousing facilities, fully equipped to manufacture and distribute medical kits across borders. Over the past five years, we have packed and distributed more than 1.8 million medical kits.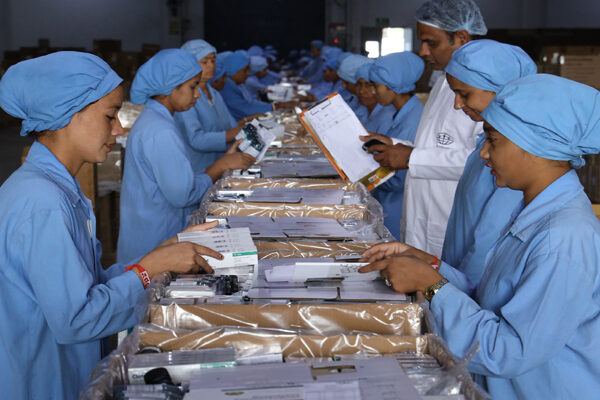 A kit packing process consists of a chain of activities that cannot stand alone and that require complete supply chain overview and integration. Activities included are sourcing, procurement, QA/QC, warehousing, packing, transportation etc. – all aligned with the specific requirements from the project in question.
Read more about our Medical kits