About us
Missionpharma is committed to making a difference in Africa. We provide tailored intelligent healthcare solutions based on the latest professional insights, and on decades of experience in Africa. Every year, we supply high volumes of healthcare products via pharmaceutical supply programmes across the continent.
Missionpharma is a leading global supplier of pharmaceuticals, medical consumables, hospital equipment and medical kits for the benefit of the African population. Our aim is to strengthen healthcare in Africa through engagement, cooperation and intelligent solutions in close partnership with local stakeholders. We are proud to be a trusted partner to those driving Africa forward.
We employ 60 people in our Danish headquarters and around 150 people globally.
Customised solutions
Our business approach is based on understanding the environment in which our products are intended to be used. We specialise in adjusting our services to specific local requirements and customer challenges to ensure that our solutions make a sustainable impact. At the same time, we vouch for quality, affordability and transparency throughout the entire supply chain.
Read more about our products and services


International tenders
A major part of our activities is based on project sales to local ministries of health via international tender businesses and we have an extensive track record with ministries of health, central medical stores, non-governmental organisations, procurement agencies and funders worldwide.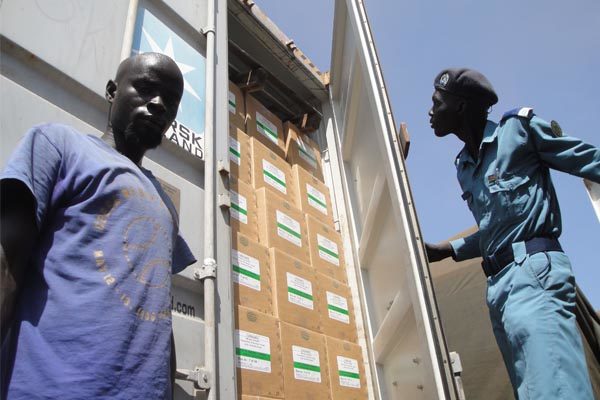 Backed by the best
Missionpharma has joined forces with the strongest and most progressive companies in the pharmaceutical, retail, automotive and equipment-distribution industries in Africa. Since 2012, we have been a proud member of Eurapharma and the CFAO Group – a multibillion-dollar group owned by Toyota Tsusho Corporation. This makes us stronger and better equipped to continue to support our customers with sustainable solutions for many years ahead.
Read more about the CFAO Group
Global set-up
Our extensive network of experienced local staff is our shortcut to understanding the detailed needs and wishes of our clients. Our presence in over 30 countries worldwide is key to our successful impact.
Bo Birk, Director, International Sales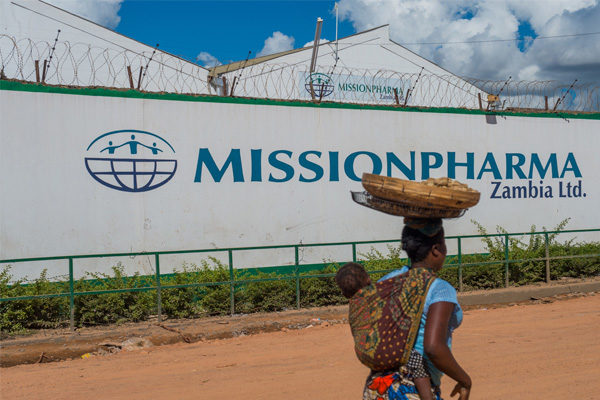 Global set-up
Every year, our products and services reach millions of people – a result made possible by our extensive global set-up. Missionpharma is headquartered in Denmark and has subsidiaries, affiliates and regional offices in Europe, India, China and Africa and local representation all over the world.
Being present locally is a part of our African way. Africa is our home market, and it is towards this continent that we focus our attention. We realise that a truly successful impact can be achieved only with a local presence, which is why we have representatives in over 30 countries worldwide.
Global experience – local presence
We have a deep understanding of the business environment in our field. We bring together best practice in international healthcare and an extensive local insight to ensure that working with Missionpharma is of mutual benefit.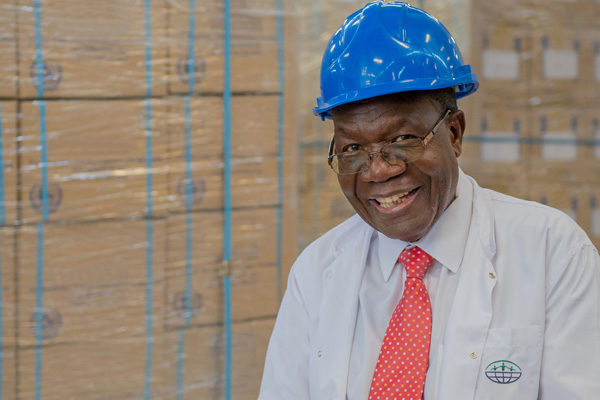 Missionpharma – a global organisation
Every day we focus on bridging the geographical distances between our companies by ensuring consistency in everything we do. We continuously strive to harmonise all working processes as well as the quality of services we provide, and we put a lot of focus on developing a working environment that allows an understanding of each other's cultural differences.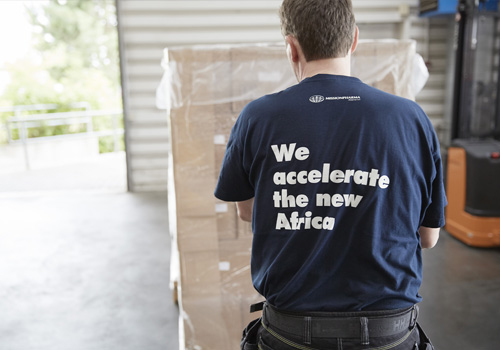 Our subsidiaries in India and China play a vital role in supporting the development of our Indian and Chinese manufacturers. By having our own organisations physically based in the countries, we secure close contact with manufacturers and ensure the ability to provide a fast and action-oriented approach to challenges.
History
Missionpharma has a proud history going back to 70s, where the company was founded by the late Poul Ginnerup; a Danish entrepreneur with a dream about increasing access to safe and affordable generic pharmaceuticals worldwide.
At that time, there was an increasing trend towards generic pharmaceuticals in Africa, and Poul decided to focus intensively on this segment. The missionary clinics constituted the entire public health sector in Africa, which is the primary reason for our company name.
Africa has been in our DNA since the very beginning – and it is still towards this continent that we focus our attention.
A proud history
| | |
| --- | --- |
| 1975: | Missionpharma was founded by the late Poul Ginnerup as a one-man company with focus on supply of generic pharmaceuticals to the missionary clinics in Africa. |
| 1980: | Missionpharma has a strong commitment towards relief aid. |
| 1989: | Poul Ginnerup dies and Poul's son, Kim Ginnerup, joins the management team. |
| 1997: | Our first office in India is established with primary focus on QA/QC and logistics services. |
| 2001: | Missionpharma establishes our kit packing unit in India, Missionpharma Logistics India, with complete storage, consolidation and kit packing facilities. |
| 2007: | Establishment of our Procurement and QA office in Shanghai, China. |
| 2010: | Increasing physical presence on the African continent. |
| 2012: | Eurapharma, owned by the CFAO Group and Toyota Tsusho Corporation, enters as majority shareholder of Missionpharma. |
| 2013: | Missionpharma strategically separates Hospital Equipment as a dedicated business unit. |
| 2015: | Missionpharma Zambia Ltd. is founded. |
| 2015: | Missionpharma wins the Great Place to Work® title as the best Workplace in Denmark (Best Small Workplaces 2015). |
| 2018: | Christian Overgaard is appointed new CEO of Missionpharma. |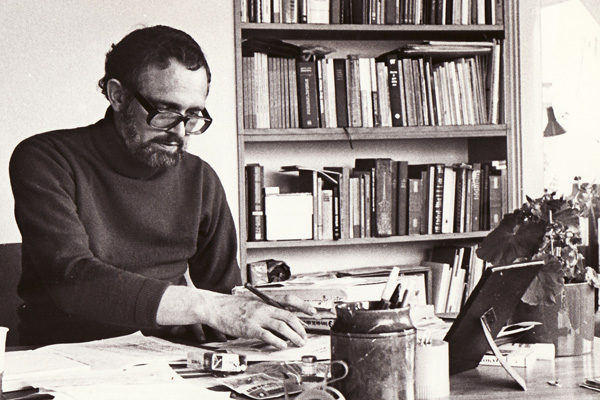 Management
Missionpharma's Executive Management Team has an extensive global experience and is deeply passionate about delivering efficient, innovative and intelligent healthcare solutions to our clients.
We have a constant focus on ensuring that our company always delivers excellent customer experience in every touch point. This underlies everything we do.
Meet our Executive Management team below:

Christian Overgaard
Chief Executive Officer

Mads Bach Ljunggren
Chief Commercial Officer

Poul Lindof
Chief Financial Officer
Vision and Values
The Missionpharma Group works according to the following values:
Quality in every aspect
We deliver quality in every aspect in our interaction with partners and customers. We pay meticulous attention to the full experience of collaborating with us. We work with an eye for details.
Intelligent solutions
It takes experience to supply quality products at the right price at the right time at the right place. We strive to constantly develop intelligent solutions in all aspects of our services. We think ahead.
Trusted partner
We build relations that enable us to deliver long-lasting solutions for the benefit of our customers.We are proud to be trusted by the people driving Africa forward. We care about the big picture.
Committed to progress
Africa is a continent on the rise. Efficient healthcare is fundamental to realising potential. By ensuring a constant supply of safe and affordable healthcare products, we take an active part. We contribute to a better tomorrow.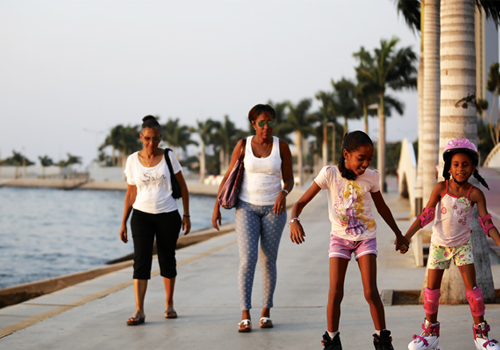 Compliance
Missionpharma is committed to conducting its business in a spirit of loyalty, openness and respect of its employees, suppliers, customers and shareholders.
Missionpharma recognises that corruption and other unethical practices are incompatible with its vision and undermine the support and confidence of its business environment.
Being a part of Toyota Tsusho Group all our stakeholders must adhere to the guidelines outlined in Toyota's Global Code of Conduct & Ethics. In addition, stakeholders must adhere to Missionpharma's Anti-bribery and Anti-corruption Policy and Missionpharma's Whistleblowing Procedure. Adherence to our compliance policies is supported by a rigorous process for vetting of all business relationships.  
TRACE certified
As a part of our continuous focus on due diligence, Missionpharma is TRACE certified under ID TC4174-6397 and has completed a comprehensive due diligence process administered by TRACE International.
TRACE is a globally recognized anti-bribery business organization and leading provider of third party risk management solutions.

Certification by TRACE signifies that Missionpharma A/S has completed internationally accepted due diligence procedures and has been forthcoming and cooperative during the review process. TRACE certification underscores Missionpharma A/S's commitment to transparency in international commercial transactions. For further information, please visit www.traceinternational.org.
Member of the UN Global Compact
As a signatory member of the UN Global Compact initiative, Missionpharma has incorporated sustainability commitments on corporate level in accordance with the principles of the UN Global Compact and the UN Sustainable Development Goals.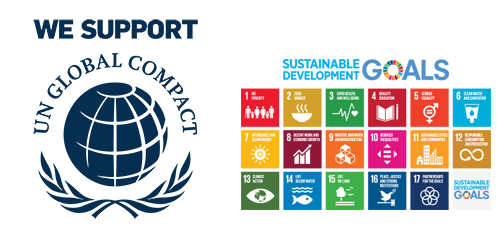 Read more about Missionpharma's sustainability commitments.
Publications
Explore the activities of the Missionpharma Group and download our publications.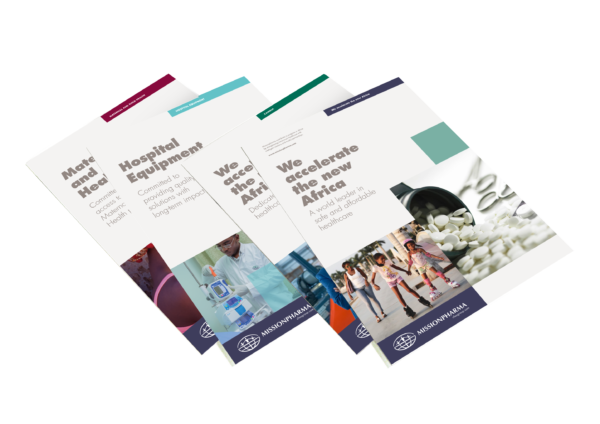 Download our publications: